While employed at Eggbeater Creative I designed the website for Brooklyn Village – a condo development in Surrey. I utilized existing brand guidelines to ensure a consistent look and feel that matched the rest of the marketing material for this project.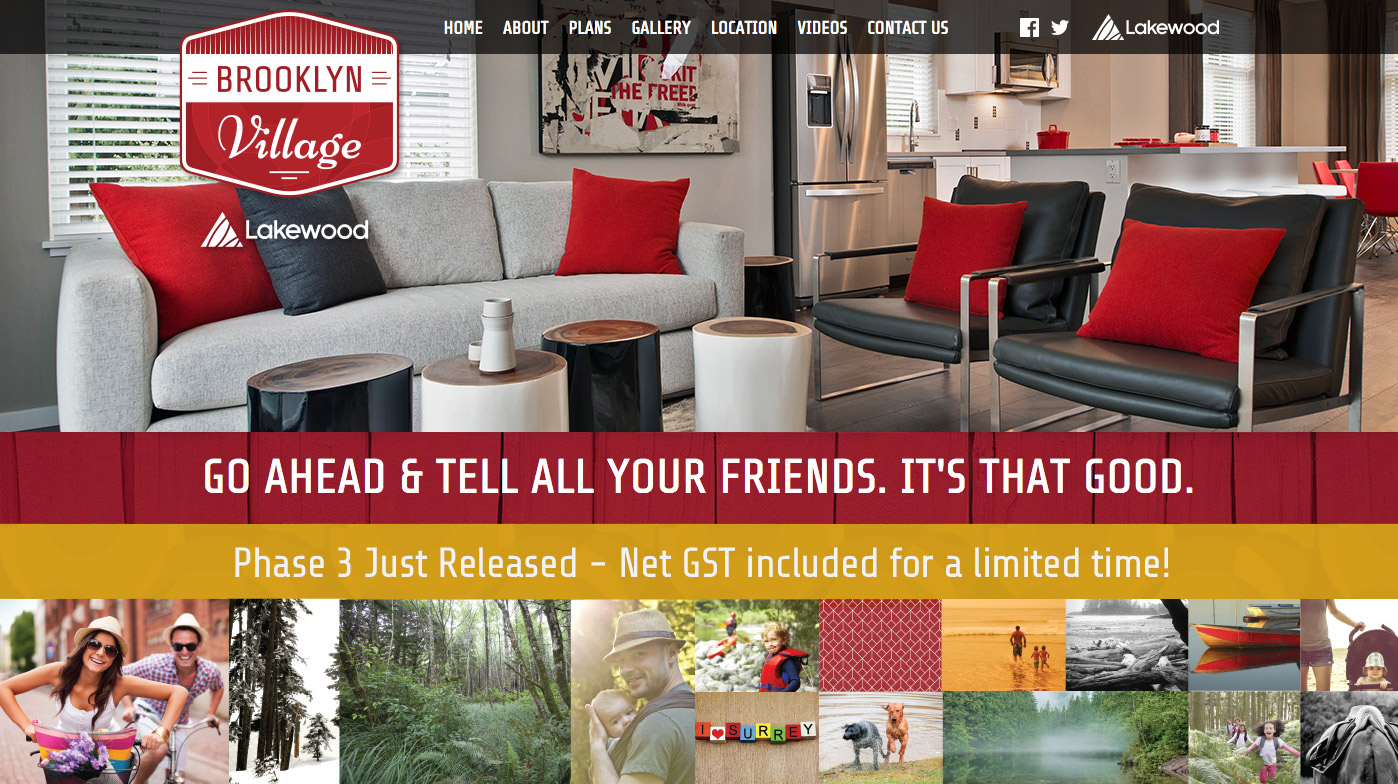 I designed the page so that the header would shrink and float down the page as the person viewing the site scrolls down.
Here is a light box image of the street sign I helped design.
I also designed all the floor plans for the site and for the sales centre.