I was given an opportunity to work with Mountain Equipment Co-op for six months on a freelance contract. It was really great to get in and see what the inner workings of a small in-office agency was like. I was tasked with creating work that matched up with their recent rebrand to MEC – that included but was not limited to emails, website images, social media images along with store and event signage. Below are a few examples of these projects.
Back Country Skiing
To launch back country skiing – an activity that MEC has been identified with since MEC's earliest days – I had to find an inspirational image that would fire up back country skiers for the new season and highlight the some of the best new gear that skiers might need.

New Product Launch : Burton
MEC launched Burton as a new product they were carrying and required many different deliverables. A few are shown below. Clockwise from left, an MEC subscriber email, web banner ads and the homepage cover image for MEC.ca. I also created in store signage pieces such as end cap banners.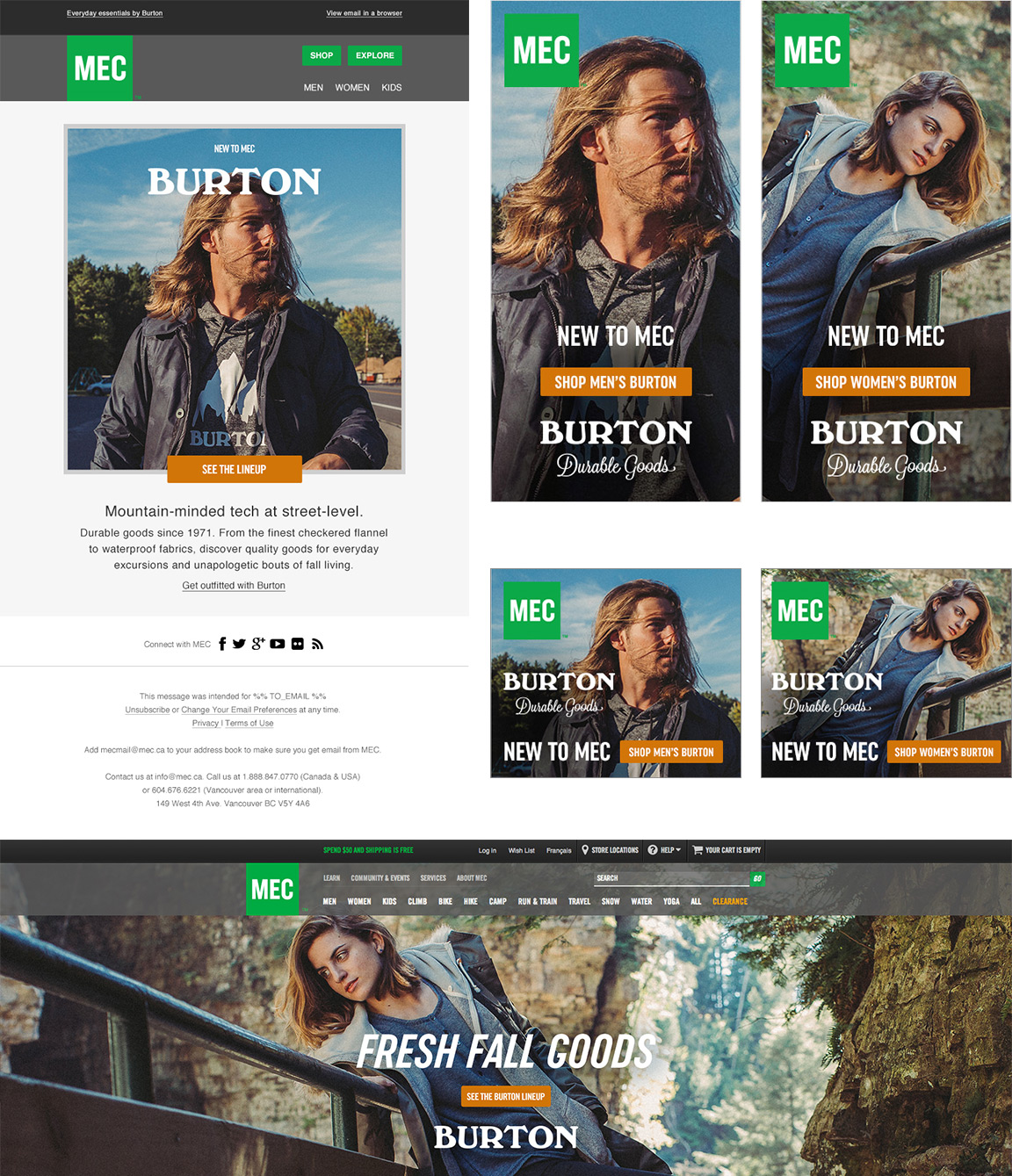 Additional Email Examples
Every email was slightly different, depending on what the desired result of the email was meant to achieve. Also one challenge with designing the emails was making the content fit and work well at both desktop and mobiles screen sizes. Some were simpler, like the hiking email on the left, while other's required a bit more work like the gridded fall lifestyle email on the right.