I designed an Android app and simple website for Kiwi Inc. called Today's Free App. It is a popular exercise for app developers to create an app that highlights their own apps and others they are paid to advertise as free for a day.
Loading screen and home screen: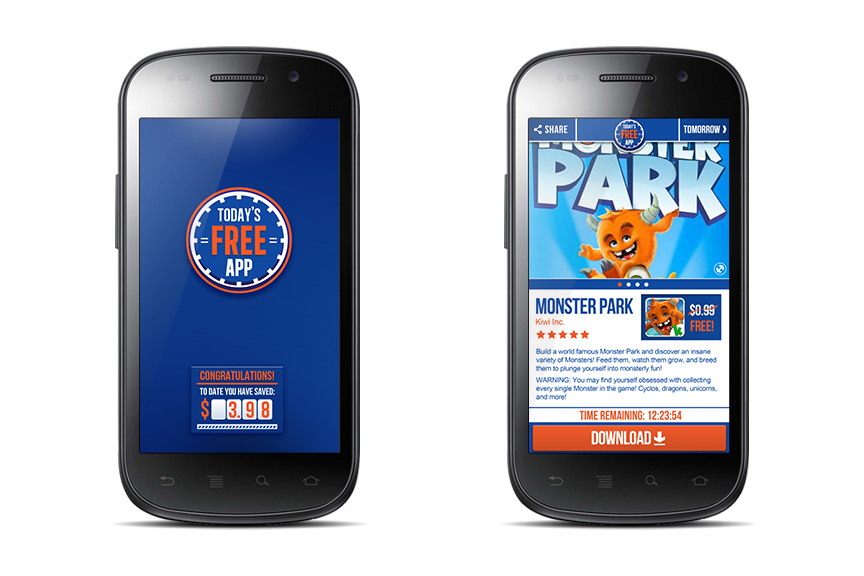 Share screen and teaser screen that reveals tomorrow's free app.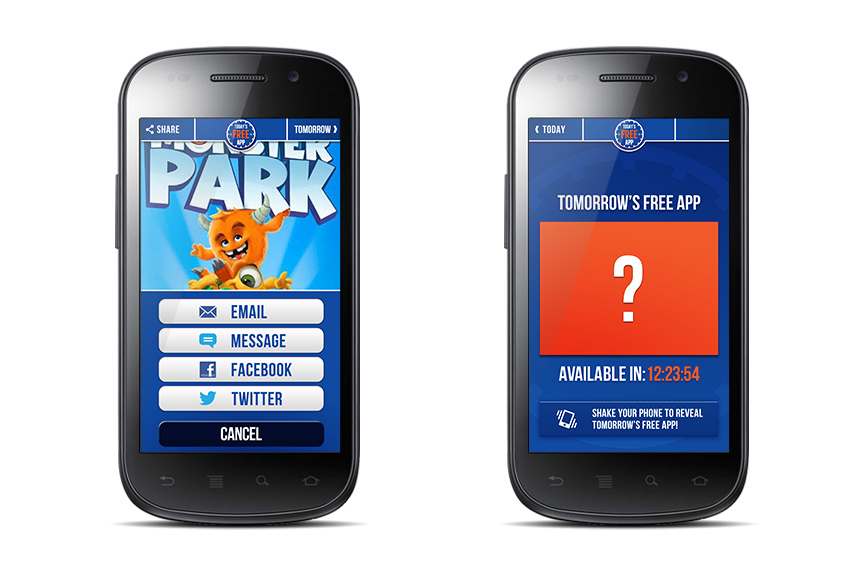 This is a simple splash page that accompanies the app. It has a page for consumers and a page for developers, as it targets two demographics.