TOUCH SCREENS
I designed all the digital and print graphics for the Hamilton Village sales centre including two touchscreens and all the interior and exterior signage. The touch screens enabled potential buyers to get a good feel for the neighbourhood, the coming amenities and the future of what a life in this area of Richmond could be.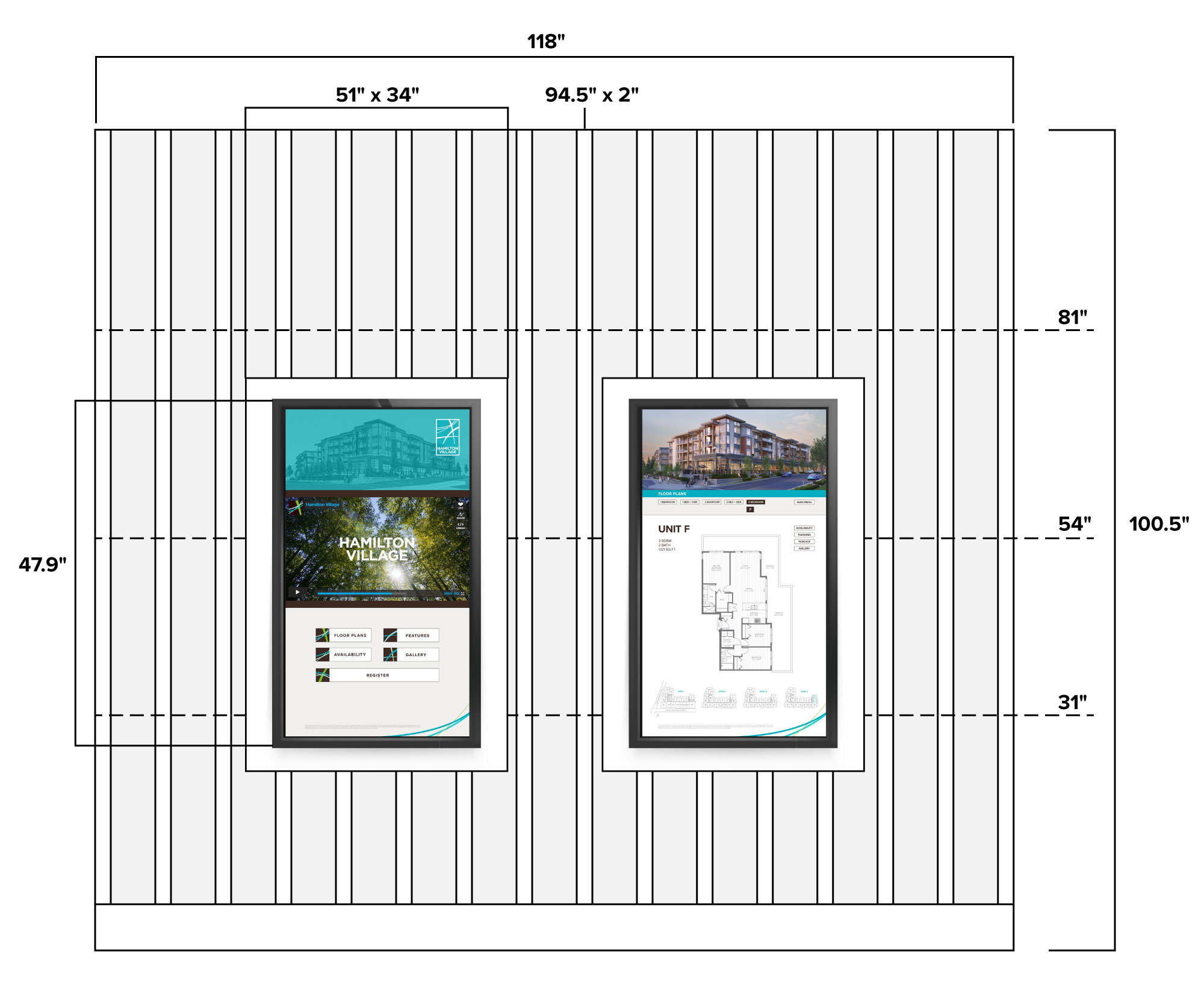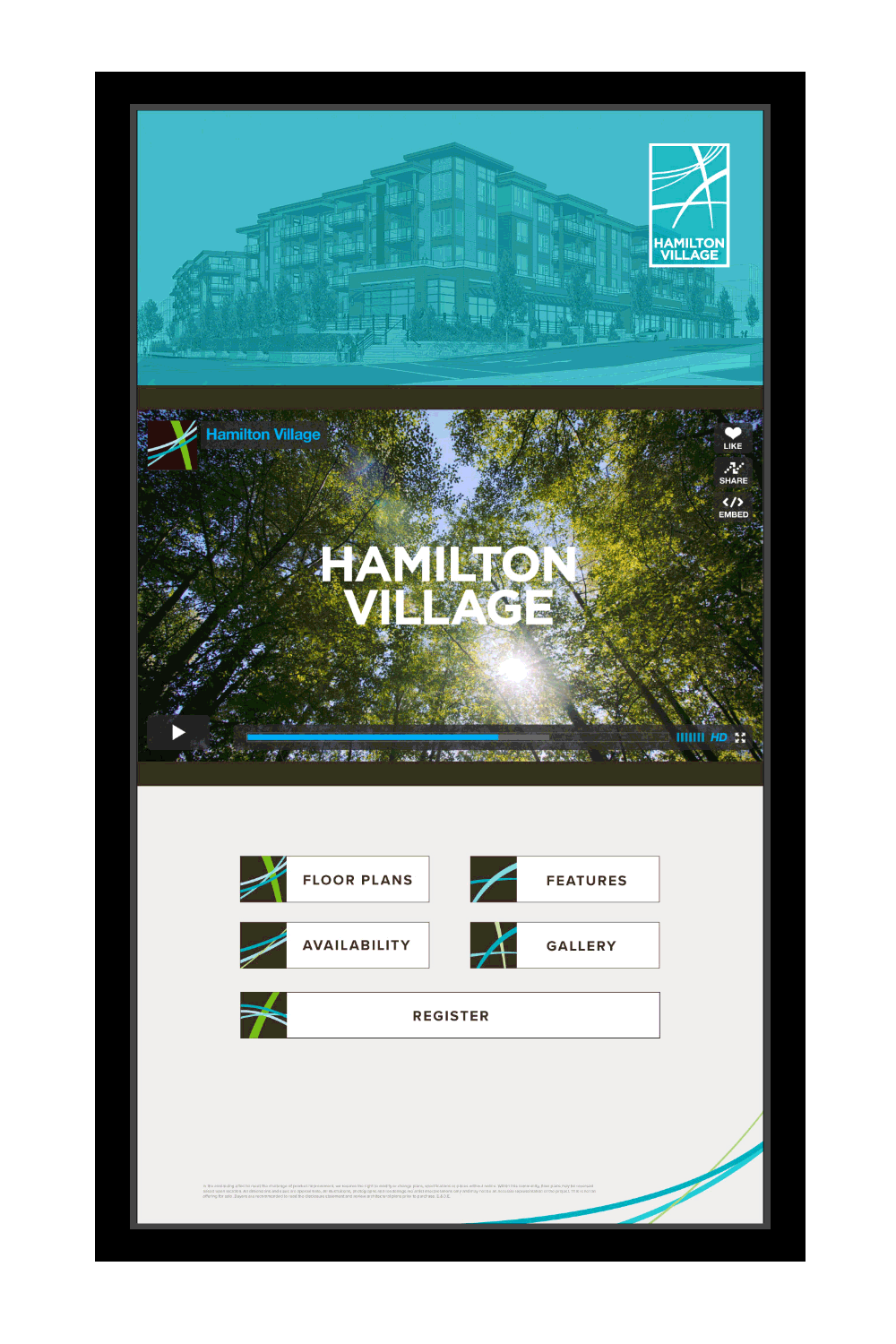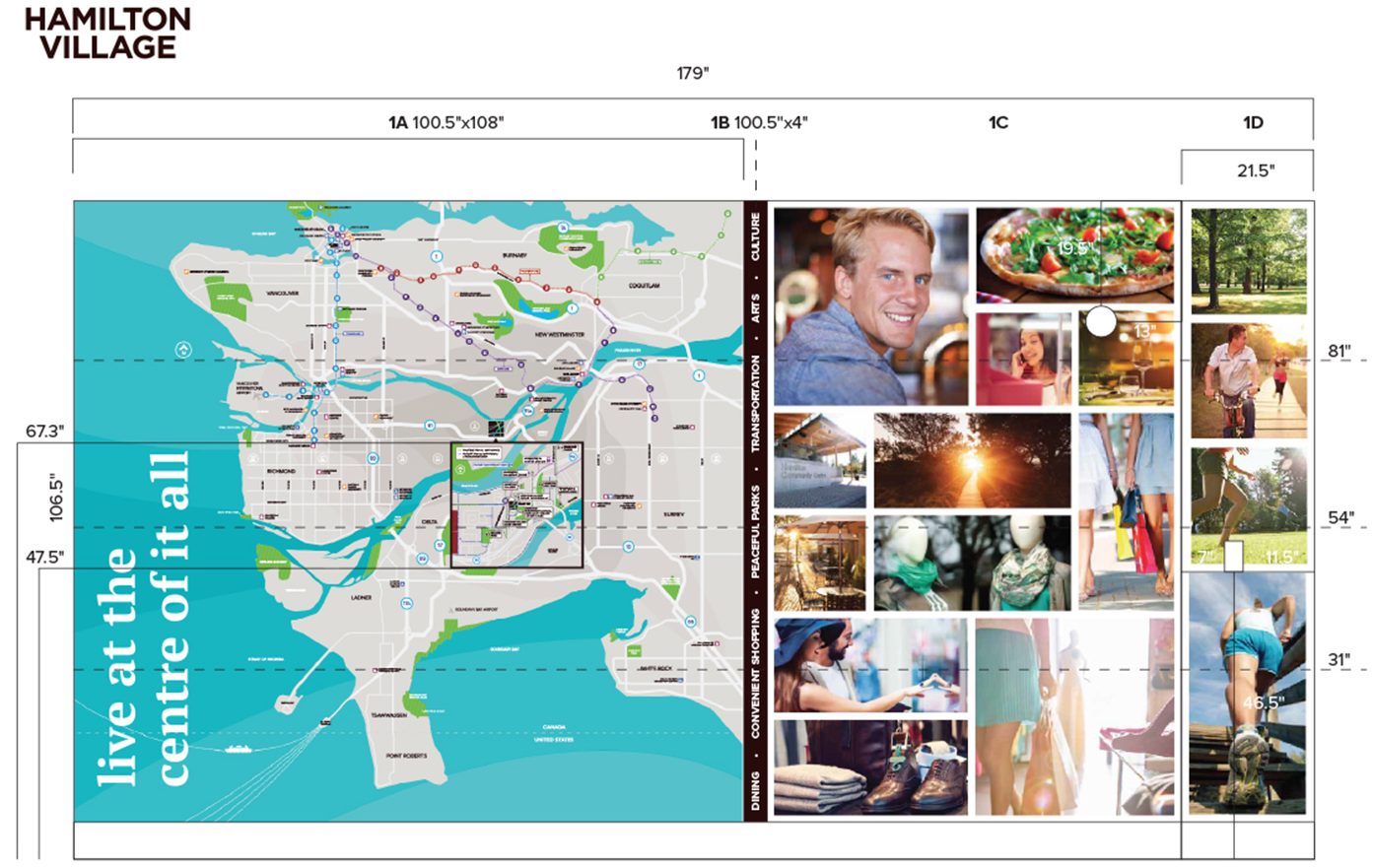 TECHNICAL DRAWINGS
With this many walls to cover, measurements needed to be precise and deliverables exact. The sales centre was built into a previously existing space. To make the most of it I designed signage that would carry a potential customer through the centre, providing a narrative of a life style the customer could expect should they purchase a unit.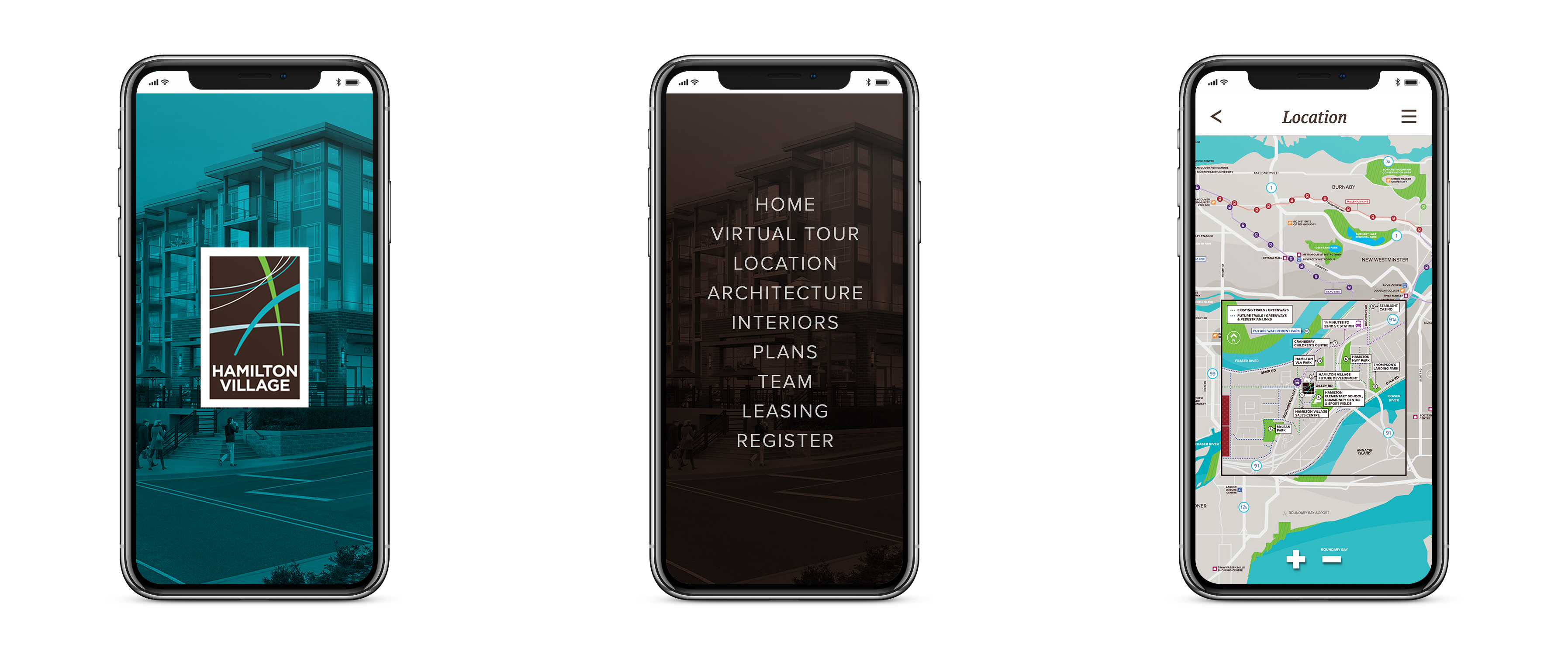 IMMERSIVE MARKETING
BE DIFFERENT WHEN ALL IS THE SAME
An unused concept for marketing units at Hamilton Village was to create an app that gave a virtual tour of the various units available for sale. It would allow a potential customer to hold up their device wherever they were and move through a virtual home as they walked around. Due to the extremely hot real estate market, all units sold before the creation of the app.