BANNER ADS
A UNIQUE DESIGN CHALLENGE
First, the amount of space and time you have to catch an eye is astonishingly short. Second, how to make something so small look appealing when it may be surrounded by a myriad of other content.
For each campaign I worked on at MEC there was always a series of banner ads. It's not glamorous work but they are important so I always kept them as simple and informative as possible.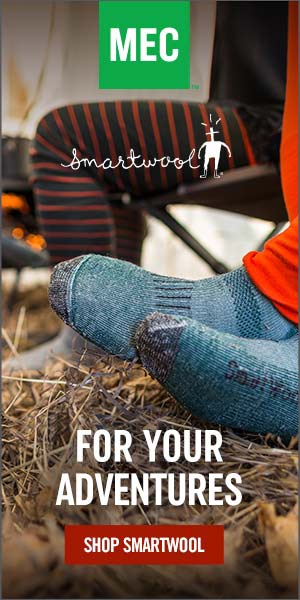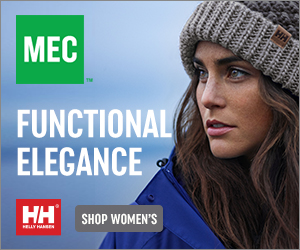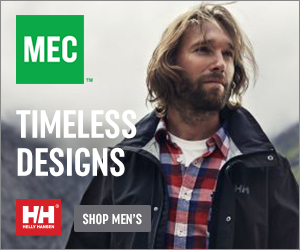 STORE SIGNAGE
MEC + PROTECT OUR WINTERS
An in-store promotion for Protect Our Winters was a three dimensional ski gondola with informational panels on each end educating co-op members about the Protect Our Winters campaign and how simply by using #live4snow on their Instagram posts, members could help donations reach a potential total of $10,000.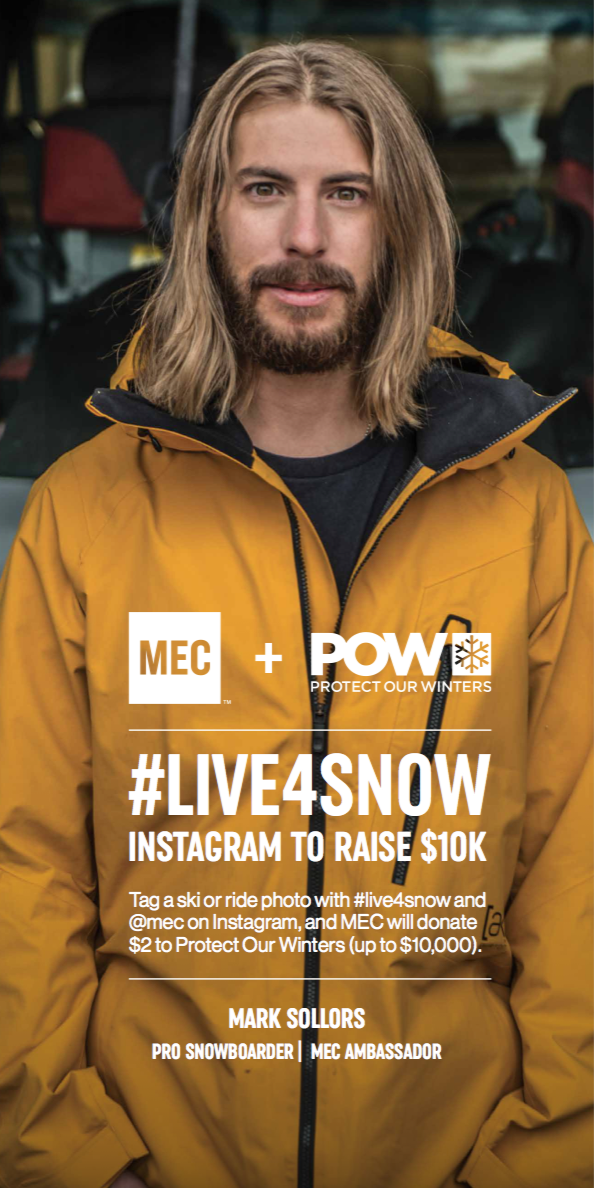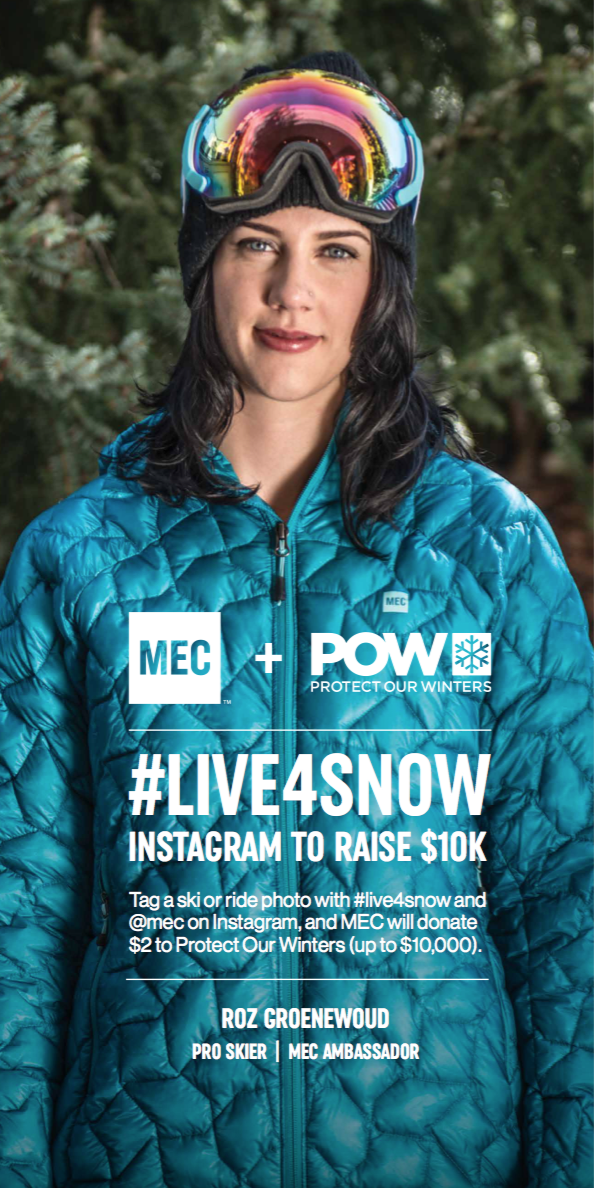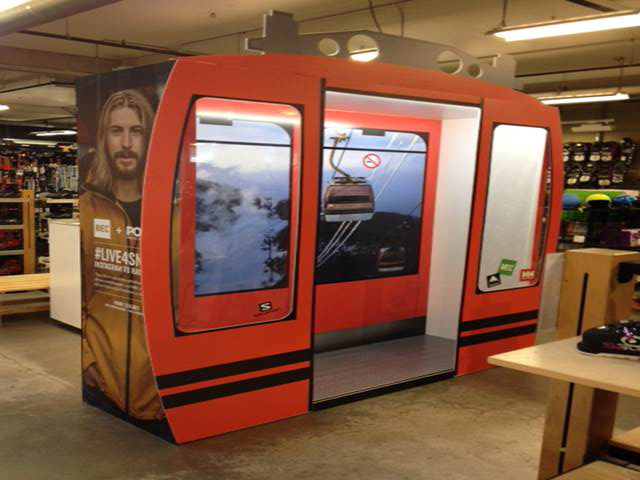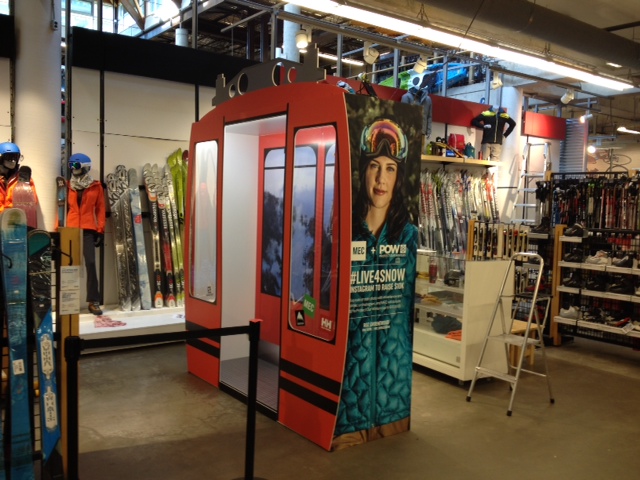 MEC + ETSY
I was tasked with creating a partnership logo and designing the in-store signage for MEC's program Homewaters. MEC joined forces with two artists from Etsy and created t-shirts that were worn by MEC Ambassadors Katrina Van Wijk and Hugues Fournel in a photoshoot promoting the event. A limited run of t-shirts were printed and sold in MEC stores with 100% of proceeds going to the Canadian Freshwater Alliance.